STARTING 2023, THE CAMPING SEASON WILL BE MAY 1ST TILL OCTOBER 31ST
We are now taking reservations for the 2023 season!! Call the office during our business hours
9:00am – 9:00pm during the season and Saturday & Sunday from 10am till 1pm throughout the off season (winter) also, to make a reservation or for more information.
Emailing for information is fine but you can ONLY make a reservation by calling the office during business hours. At THIS time NO reservations can be made by email!!
TELEPHONE: (519) 735-3660 TOLL FREE: (866) 258-5554 or Email: info@windsorcampground.ca
Campers paying for your visitors
If you are paying for your visitors in advance, please note that you WILL NOT be refunded the money if your visitors do not show up. We will also NOT credit for another visitor.
Checkout time for OVER NIGHT visitors is 12 noon If you would like to stay longer , please register before 12 noon.
ALL visitors must register on the sign in sheet at the main office.
2023 Camping Rates
There is a $200 cash or debit ONLY refundable damage deposit for the cabins.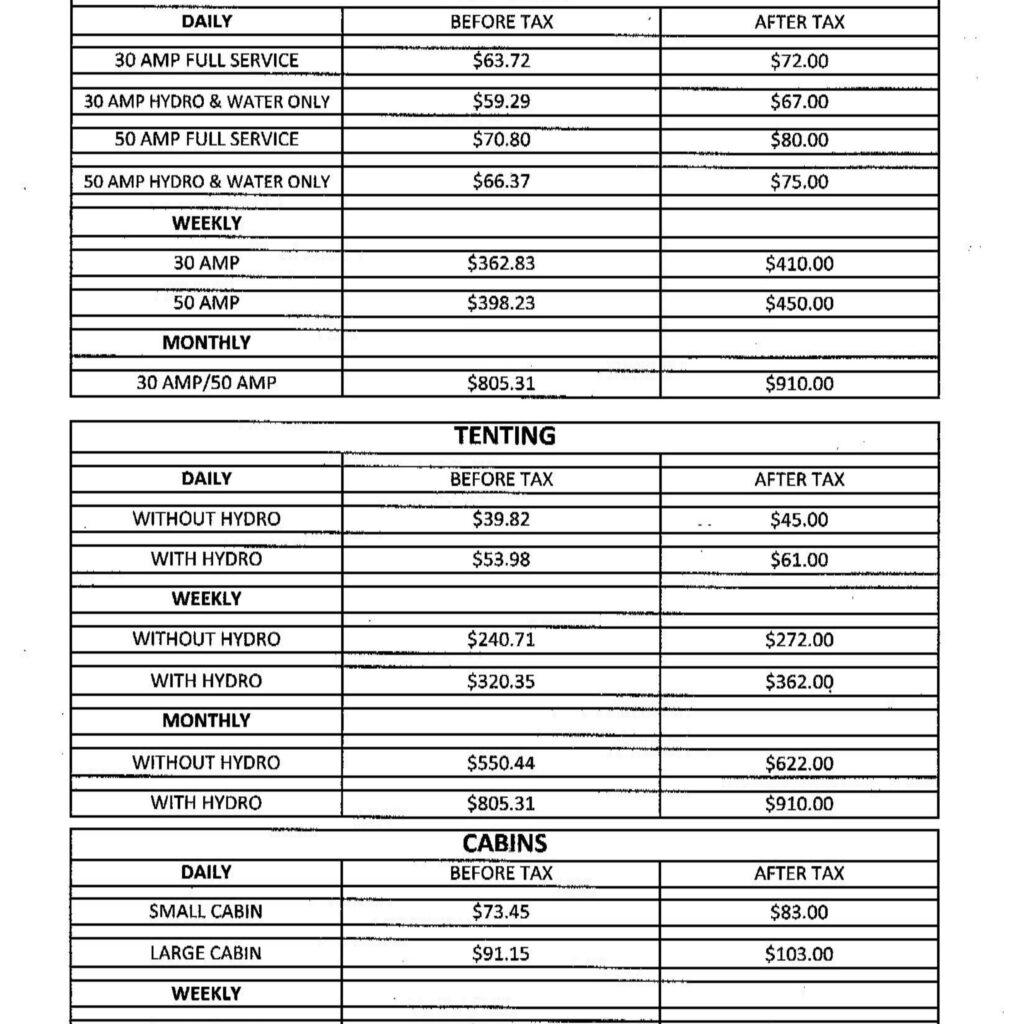 **Campsites Accommodate 1 Family: 2 Adults 4 children, Under the age of 21, (If there are more children..Call Us)**
Windsor Campground Inc. Rents sites to Families and Responsible Adults Over 25 Years of Age
Proper ID MUST be shown upon arrival to the park.
**(4 Adults per Campsite if not a Family)**
**(There is an Extra Charge For 2 Adults)**
Check In Is At 2:00pm and Check Out Is At 12:00pm
Noon checkout is mandatory and strictly enforced so that the site can be prepared for the next campsite reservation.
ALL Prices
**Refundable Cabin Key Deposit $5.00**
2023 Camping Rates