Seasonal & Monthly Campers Rules
*These rules are in addition to campground rules*
Sites
One RV unit will be allowed per site. Freestanding pickup campers are not allowed on a seasonal site
**You must leave enough room from your neighbors trailer for washing and maintenance. At least 3-4 feet.**
Occupancy
One family consisting of 2 adults and their unmarried children under 21 yrs of age are allowed per site. All must be registered with the office. If you are not in the park NO ONE shall be allowed access to your site. No one under 21 shall be left in the park alone without the registered adult occupant. If you are away, your immediate family may use your site for a cost of $30 per night.
Quiet Hours
Sunday through Thursday quiet time is between 11pm and 8am, Friday & Saturday quiet time is between midnight and 8am.
2 Strike Rule
A strike will be given for infractions on any rule. Upon receiving a second strike you will be required to leave the campground. There are NO REFUNDS when evicted.
Vehicles
All Vehicles must display a registration tag. Vehicles not being used or boats are not allowed on the site. Hose washing of vehicles is not permitted. NO ATV's, electric scooters or off road vehicles are permitted in the park at any time. If you as the occupant have more than one vehicle in the park, one of the vehicles must be parked on your own site. If you only have one vehicle in the park it must be parked on your own site. Do not park on the grass or patio stones of empty sites at any time.
Golf Carts
Must only be operated by a licensed driver. Must obey all posted speed limits of the park. All carts must be registered with the office. All carts must have lights. Golf carts are to be ON YOUR SITE by 12 midnight.
Electricity
One (30 amp) service plug per seasonal site only. ALL OUTSIDE LIGHTS OFF BY 1am. Air conditioners are to be turned off when you are away from the park. WASHERS AND DRYERS are NOT PERMITTED.
Sheds
No larger than 10 x 10 metal and plastic sheds are permitted. Any improvements to the site must be approved by the park owner.
Pets
Are welcome on leashes that do not exceed 10ft. Pets are not permitted in the pool area, the store, the pavilions or the washrooms. Nuisance barking or threatening behavior from pets is not acceptable. Pitbulls, rottweilers and their kin are not welcome in the park.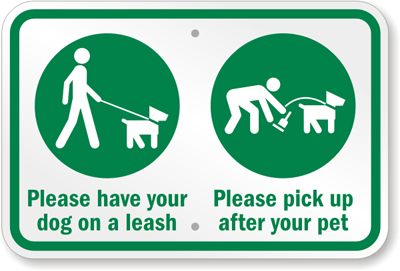 Please be responsible and pick up your pet's messes promptly.
Visitors
ALL VISITORS INCLUDING FAMILY must register at the office BEFORE entering the park. It is the registered occupant's responsibility to ensure that your visitors are registered and obey the rules of the park.
Tents
Tents are permitted no more than 3 days at a time
Children
You as the occupant are responsible for all the actions of your children. Watch them closely in the park. Children under 7yrs old are not allowed in the store/office without a parent or guardian.
ANYONE UNDER 21 YEARS OLD MUST BE ON THEIR OWN SITE BY 11PM, UNLESS ACCOMPANIED BY THEIR PARENTS, AT ALL TIMES.
**Please again note that all other campground rules also apply**