Campers Rules
***Managers and/or staff can implement additional rules and regulations at any time they deem necessary to ensure the safety and enjoyment of our seasonal and visiting guests.
CHECK IN IS AT 2:00 PM AND CHECK OUT IS AT 12:00 PM
Noon checkout is mandatory so that the site can be prepared for the next campsite reservation

To ensure that everyone is safe and has an enjoyable stay, we ask that all guests obey the CAMPGROUND RULES.

SWIMMING POOL:
(NO LIFEGUARD ON DUTY AT ANY TIME) Due to this we have a class B pool. There can only be 10 people at any time in the pool. Family pool hours: 9 am – 8 pm; Adults only, 8 pm – 9 pm. Weather permitting. A parent or guardian MUST accompany children under 16 years of age. Observe all rules posted in the pool area. The pool is operated according to standards set by the Ministry of Health. NO food or drinks are allowed in the pool area.

SITES:
One (1) RV unit and one tent will be allowed per site.On tent sites no more than two tents will be allowed. Freestanding pick-up campers are not allowed on seasonal sites.

CABINS:
No indoor cooking or pets allowed in cabins NO exceptions. No tents on cabin sites.

QUIET HOURS:
Sunday – Thursday: 11 pm – 8 am: Friday – Saturday: 12 midnight – 8 am.

VEHICLES:
All vehicles including motorcycles must be registered. Vehicles must display the registration tag. All vehicles must be parked off the road on your site or in a designated visitor parking area. Occupants' site will be charged $10 per day for not registered vehicles on their sites. Vehicles not being used and boats should be on the sites. (STORAGE AREA PLEASE) Hose washing of vehicles is not permitted. Any vehicles parked at the office area past 9 pm without up to date registration will be towed at owner's risk & expense. Motorcycles and e bikes are to be driven to and from your site only. They are NOT to be used for driving around the park.
ALL golf carts are to be parked on YOUR site by 12 Midnight, NO exceptions

NO ATV'S OR OFF ROAD VEHICLES ALLOWED IN THE PARK AT ANY TIME.

ELECTRICITY:
One (1) 30 AMP service plug per seasonal or pull thru site. Four (4) 50 AMP service sites available in pull thru site for transient campers. One (1) 15 AMP service plug per tenting electrical sites allowed. Light cords must be 7′ above the ground. Please turn lights off by 1:00 a.m.

WASHERS & DRYERS NOT ALLOWED

AIR CONDITIONING:
RV UNITS:
For seasonal use, units that are more than 15 years old are subject to inspection by the campground, must be road worthy with wheels intact and kept in a livable condition.
OWNERSHIP papers must be submitted upon registration to the campground for stays over one month.

SHEDS:
No larger than 10′ x 10′; metal, plastic and vinyl sided allowed.

OCCUPANCY SEASONAL:
Summer season is from May 1st thru October 31st. One (1) family per site consisting of two (2) adults and their unmarried children under 21 years of age living in the family home. Each adult (21+) must be registered by name; each child (under 21) must be registered by name and age.If you are not in the park NO ONE shall be allowed access to your site. If you are away, your immediate family may use your site for a cost of $30.00 per
night.
Occupant is responsible for site care. Lawn mowers are available for grass cutting. Place trash in bins located by mid-camp washrooms or at the front gate. Recycling for returnable bottles and cans is available at front gate.
Any improvements made to seasonal sites (patio stones etc.) become property of the Windsor Campground.

OCCUPANCY:
One family unit consisting of 2 adults and their unmarried children under 21.Only responsible adults over age 25 will be allowed to rent sites.There is a maximum of 4 adults per site.Any amount over 2 adults will be charged an extra adult fee.

FIREWOOD:
THIS IS A RESTRICTED FIREWOOD AREA. PLEASE SEE NOTICES IN OFFICE. Pallets and unclean wood prohibited. Do not move fire rings. Ash pails are available at trash area by mid-camp washrooms.

BICYCLES:
For the safety of the children, bicycle use is prohibited after dark. Helmets are recommended.

GOLF CARTS:
""NEW""Proof of golf cart insurance MUST be produced in order to operate them on campground property. This rule applies to transient (over night) AND seasonal campers.
Must be registered at the office. Only licensed drivers are able to operate in the park. Speed limit must be observed: 10 km or 6 mph. Offenders will be asked to leave the park. Pedestrians and children ALWAYS have the right of way. All carts must have front and rear lights.
ALL golf carts are to be parked on YOUR site by 12 Midnight, NO exceptions

VISITORS:
INCLUDING FAMILY must be registered at the office before entering the park. It is the registered occupant's
responsibility to ensure all visitors are registered and obey the rules. Visitors must leave the park by 11 pm or
register at the office before 9 pm as an overnight guest.
NO VISITORS WILL BE ALLOWED INTO THE PARK AFTER 9:00 PM.

CHILDREN:
Must be supervised. It is your responsibility to teach your children the rules and have the rules observed. Stay
with your children under 6 years of age in the washrooms & showers. All children must be on their sites by 9:00
PM

ALCOHOLIC BEVERAGES:
Open bottles or cans are not allowed at the pool or in the store. ALL DRINKS OFF YOUR SITE MUST BE
IN A SLEEVE, PROTECTOR OR NON-BREAKABLE CONTAINER. Use discretion when consuming
alcoholic beverages. Public drunkenness will not be tolerated.
WILDLIFE and NATURE is protected. Malicious harm to wildlife will result in park eviction.

PETS:
You must PICK UP after your pet!!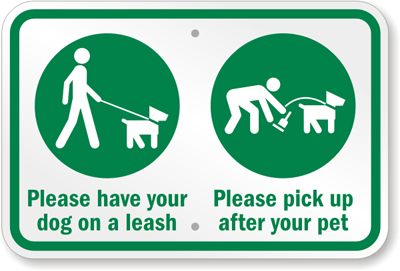 Pets are welcome on leashes. Leashes are not to exceed 6′ . Pets are not allowed in the store, pool, washroom, cabins or pavilion areas. Nuisance barking or threatening behavior from dogs is not acceptable. All pet owners are required to clean up messes promptly…carry a doggy bag! Pets exhibiting aggressive behavior must be removed from the park.

THE FISHING POND:
This is a CATCH & RELEASE pond. Park eviction is the penalty for disregarding this rule. Swimming is not
allowed in the pond.

2-STRIKE RULE:
A strike will be given for an infraction of any rule. Upon receiving a second strike, you will be required to leave
the campground. There will be NO REFUNDS when evicted.